To become a chef you don't have to have a systematic and structured learning. However, a degree or qualification may open a wider range of knowledge that can't be found in any other place.
Having the right education can be benefit you when you look for a job as it shows background learning. You will not only understand how certain things are done but also learn why it is done in a certain way.
Who is Who in a Kitchen
Passion and commitment is a necessary part in becoming a chef. Normally an entry level chef (Commis ) is in responsible of chopping, preparing ingredients and cleaning. There are different levels of chefs within the kitchen, for instance some chefs are primarily responsible for a specific section (Chef de Partie), however, others such as the Sous-Chef de Cuisine are part of the overall responsibility in kitchen and is in control for taking on tasks in place of the head. In larger organisations, the Chef Executive is in charge of directing the business in terms of management and finances.
Today, there are 325,483 chefs working in the UK economy as a whole. An analysis of posted job vacancies suggest that demand for chefs increased by about 11% between 2012 and 2016, with an overall increase in the number of posted job vacancies, based on the People's1st handbook.
Skills & Qualities needed to become a chef
The list may be extensive but according to Michel Roux, a two-star Michelin at the London restaurant Le Gavroche, you have to be ambitious, rigorous, team spirit, generous, open minded…
Here are some more information on how you can develop you career as a chef, from hub a blog where you can find up to date information and resources.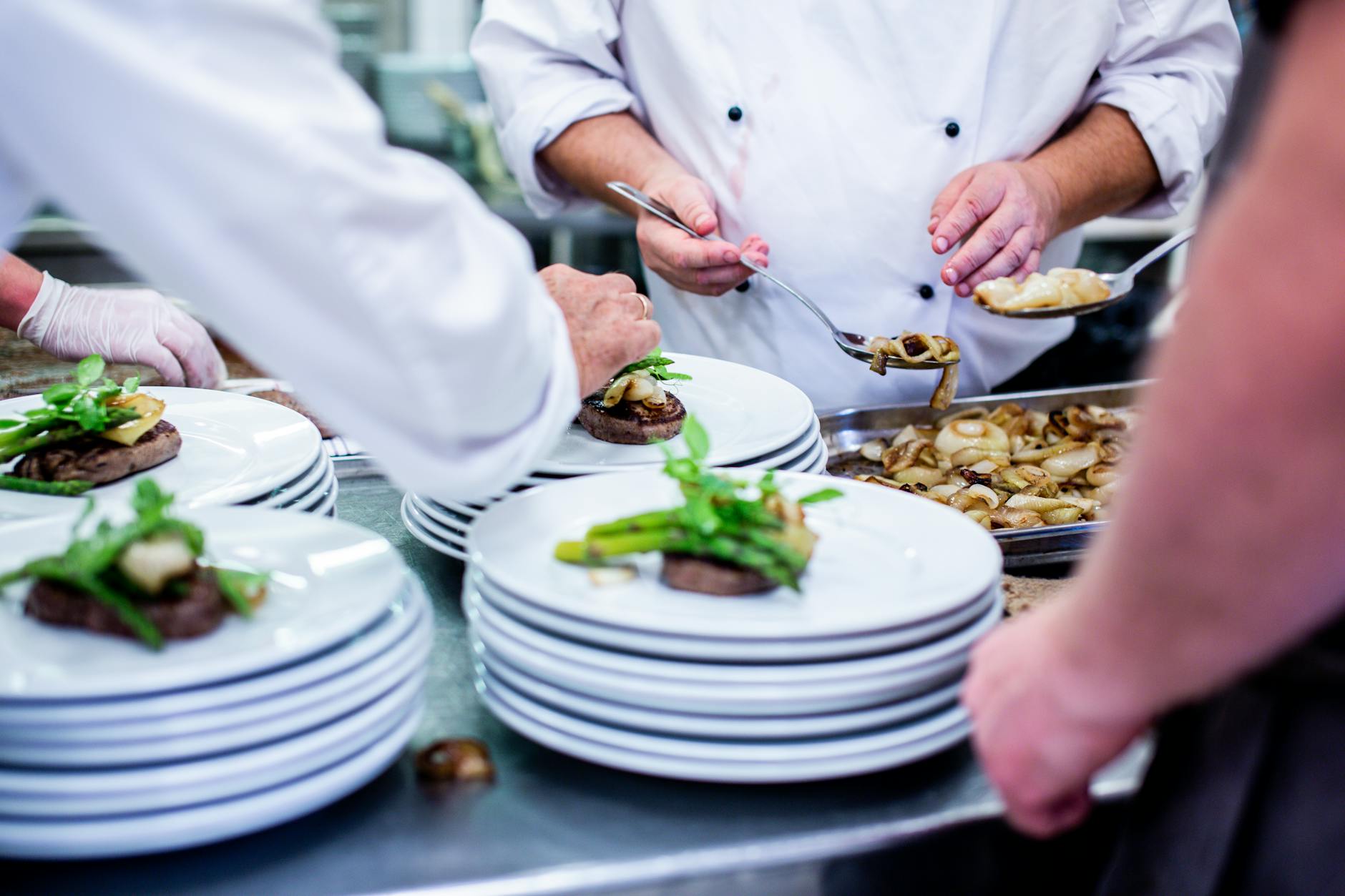 Train to work in a Restaurant
Getting hands on experience or shadowing a chef in any restaurant such as Hilton Hotel is the most useful way to propel your career.
It is vital to have combined professional experience and relevant qualifications. This will allow you to learn in the workplace, to e quipped and to adapt to the ever-changing and demanding industry.
You will acquire to master cooking techniques, food safety and hygiene in the kitchen, personal kitchen organisation as well as food and wine pairing.
Chef career path UK
A chef is an essential and demanding role within the kitchen. Even so, the role is satisfying but can be an exposure to a lot of career opportunities for chefs having the right training, experience and qualities.
Chef Diploma Level 2 & 3
While it's the basic necessity of the world, food has always been the subject of inspiration. And food will always continue to make a mark in the world. Being under the best of cooking college in the UK can be your best bet and what better college to learn under Lakefield Hospitality College?
Wich
Qualification

s you need

Whether you are just starting out as a Chef and/or progressing your cooking career, many colleges or universities like University of West London, where past students from Lakefield pursued their career in becoming a chef. Also, it will help you gain the knowledge, tips, skills and advice to help you succeed. From Sanitation, nutrition, cooking techniques and presentation, comes your own progress as a chef.